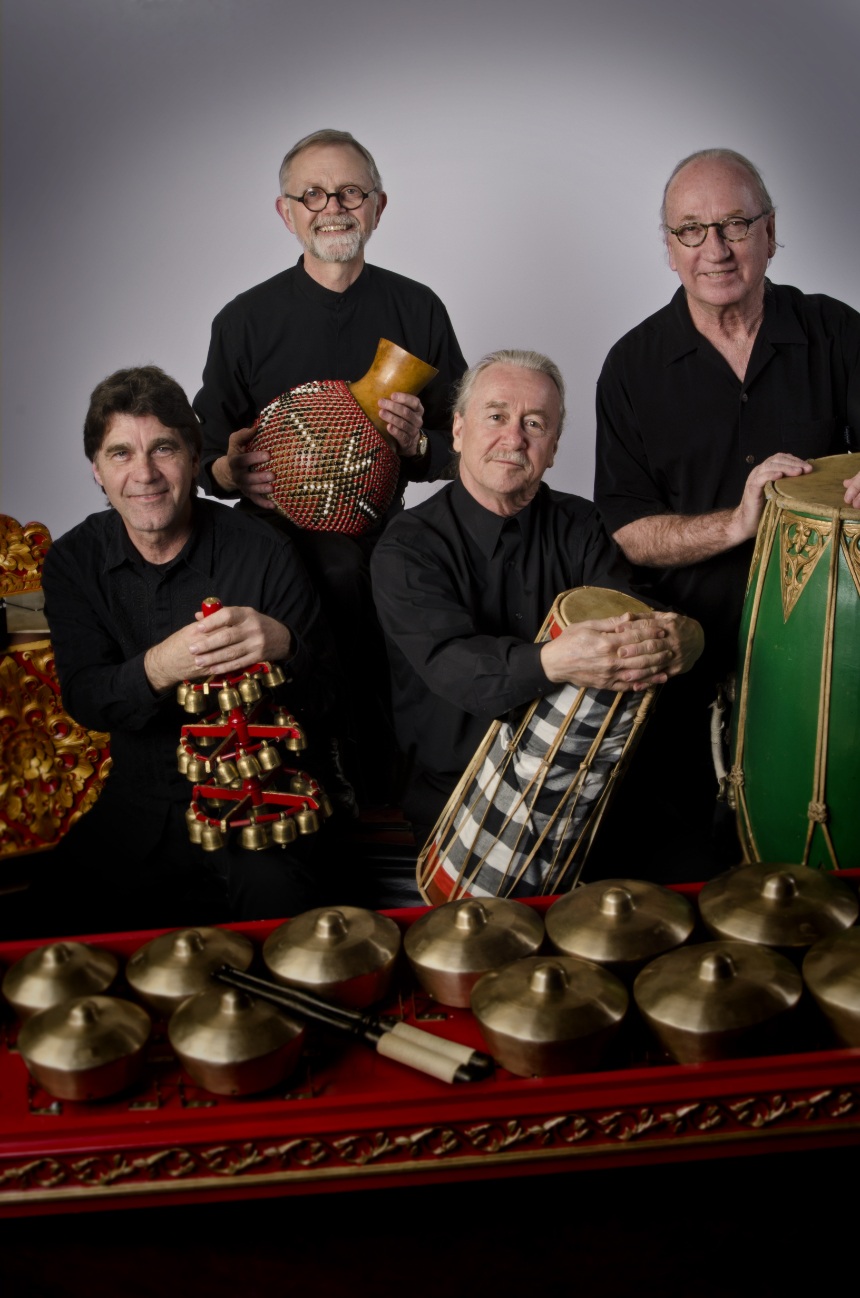 D'Drum
The Music and Film
Master Percussionists who have travelled the world for decades, studying and performing the traditional music of Bali, Africa, Persia, and other exotic locales.
Collectors and designers of unique musical instruments.
Musicians with an expertise in Western Classical and Jazz forms who have fused all of these elements to create a completely unique voice of percussive expression.
---
The Story Thus Far...
In 2008, D'Drum began a three year mission with Composer/Rock Star Legend, Stewart Copeland of the Police, the result being a major orchestral work designed to feature the performance and sounds of D'Drum.
Gamelan D'Drum, a 35 minute Concerto for World Percussion and Orchestra in three movements, composed by Stewart Copeland and performed by D'Drum, has received critical acclaim on the concert stage with a number of great orchestras, including the Cleveland Orchestra and the Dallas Symphony Orchestra.
Gamelan D'Drum, with featured artists, D'Drum, is currently being booked for performances with orchestras across the country.
Dare To Drum, a newly released documentary feature film about this unique musical journey has been released by Kino Lorber Films. The film tells the incredible story of how D'Drum and Stewart Copeland collaborated with Maestro Jaap van Zweden and the Dallas Symphony to create this groundbreaking work.
---
Booking
Gamelan D'Drum is now available with D'Drum in live performance on the concert stage.
Contact Mark Melson for bookings and general inquiries:
mark@melsonarts.com
Phone: (214) 564-4202
---
Stewart Copeland's Gamelan D'Drum
---
---
Watch the Trailer
---
More information available at:
---